FOOD SCIENCE & DRINKME®
Drinkme® is delicious but let's get down to food science.
Drinkme® believes food is healthiest in its natural form. Nature gives us living, whole, nutrition-packed foods. Drinkme® works hard to keep them that way.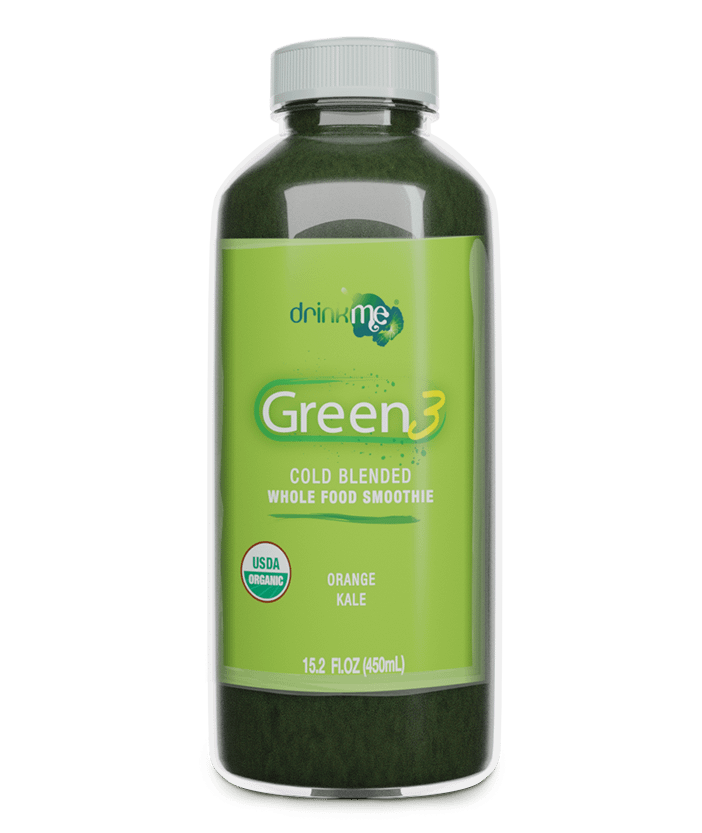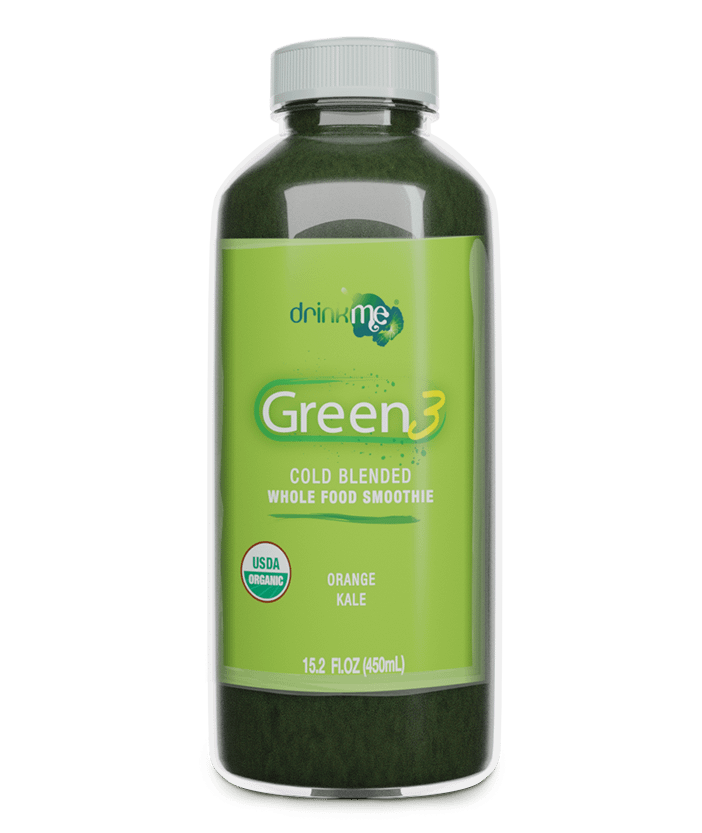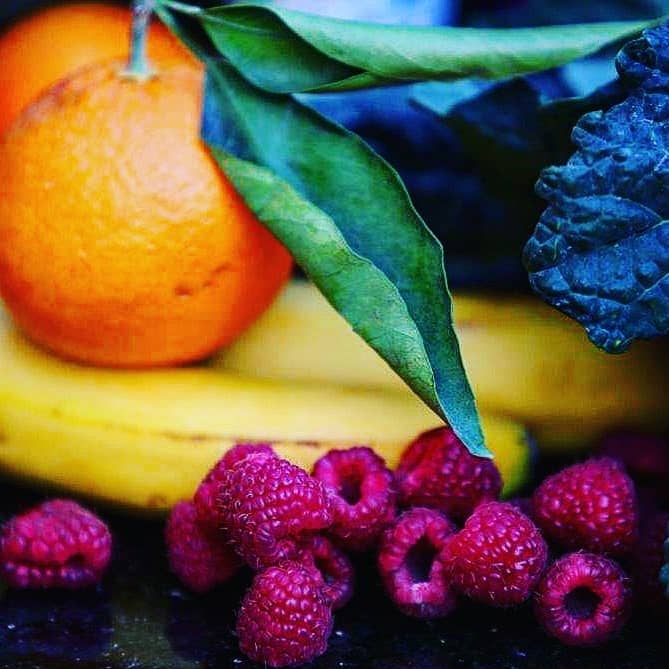 Be Whole.
Drinkme® is a whole food smoothie rather than a juice, which means that if it's edible, it's in your drink. Excellent plant nutrition lives in peels, pulp and stems. Why would anyone throw this away? Drinkme® makes the most of nature, and uses every bit of fruit and vegetable possible to give you the highest quality ingredients. This means kale stems, beet peels, apple seeds and ginger skins remain in our products. You can taste them.
Find the right tools.
We don't mess with nature. Kale, our star ingredient, contains soluble and insoluble dietary fiber, which makes it a complete fiber. Both fibers work together to promote natural cleansing and an overall healthy habit.
Unlock nutrition.
Plants are rigid, and kale, with its complete fiber is extremely rigid. Catalysts, such as digestive enzymes, exist in our biological systems but sometimes we need to help them out. Our process breaks open the rigid plant walls to unlock the nutrition. We just add some sexy fruit and serve it up to you so you don't have to think about it!
Keep it real.
Your Drinkme® calories, sugar and carbs are all from the actual fruit—simple nutrition; no purees, no concentrates, no additives, no preservatives. We keep it real to make you the best drink possible. Did you know that when fiber is present the values of carbs and sugar can be cut in ½ because only a potion will actually be absorbed by your body? That fiber is looking so good!
Vary your vegetables.
To step away from the standard North American diet, we recommend 60% of your diet derived from plants. Green leafy vegetables—some agree the average human needs 2 heads per day. We do. That's why Drinkme® makes kale the star of every drink.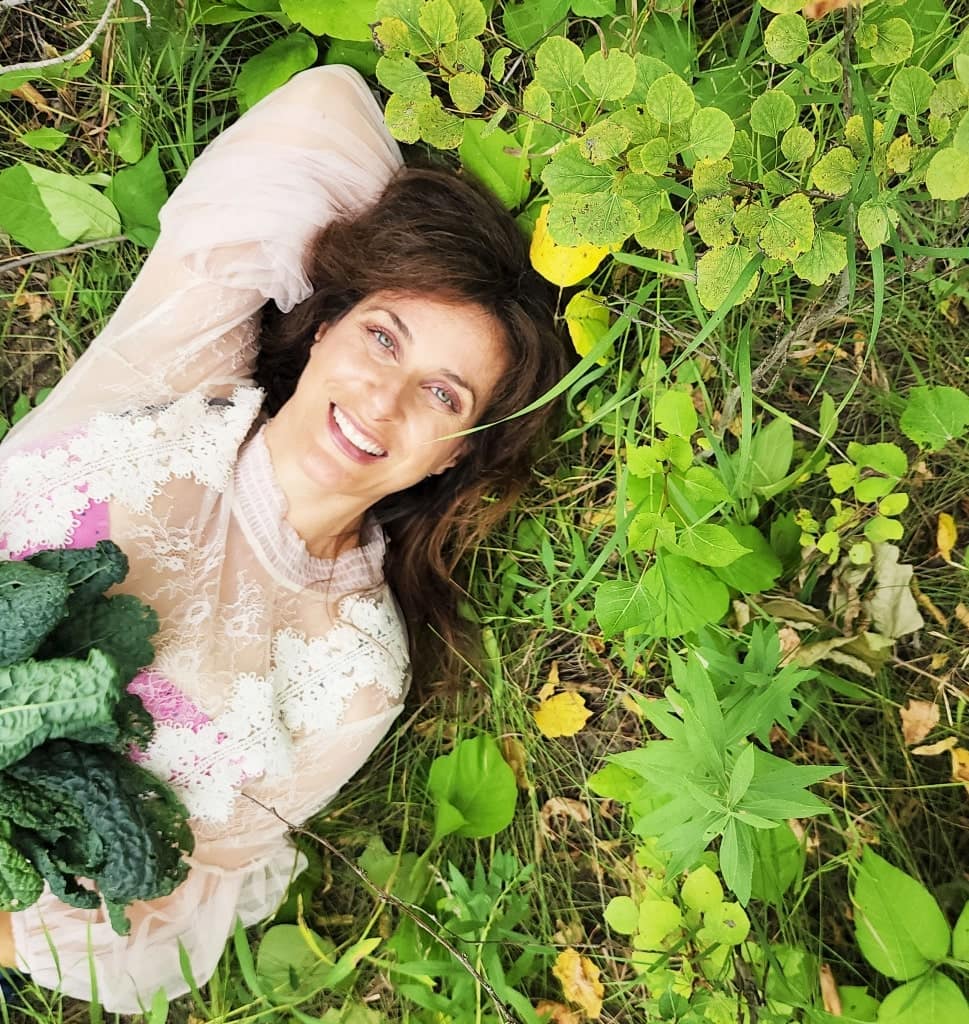 Fuel your body
Drinkme® is enzyme-rich, so your body digests and absorbs every ingredient. Did you know, digestion is as simple as breaking food down into smaller particles? Since we break open the rigid plant cell walls, absorption begins in the mouth, giving you instant fuel.
"As an interventional and preventative cardiologist and researcher with a regular heart and general health lecture and radio audience; I have seen overwhelming enthusiasm in patients, friends, and family utilizing these highly nutritional, organic, and delicious drinks. I have had personal success with Drinkme® drinks to avoid skipping meals. I have noticed improved energy, weight reduction and generalized well-being in many ways with their regular use. In my opinion, I find these drinks to be a useful nutritional addition to achieving a balanced healthy proactive diet."*
Dr. Charles Laham, MD, FACC, FSCAI, FRCRC Mayo Clinic trained internist, interventional cardiologist and researcher
*Disclaimer: some Drinkme® flavors have increased levels of fiber as well as some vitamins and minerals (especially vitamin K, potassium, iron in most and coconut flavors have increased coconut based fat and sodium content). It is recommended that one consult their health care providers to ensure Drinkme® content doesn't impact any of their unique health problems or prescription medications.